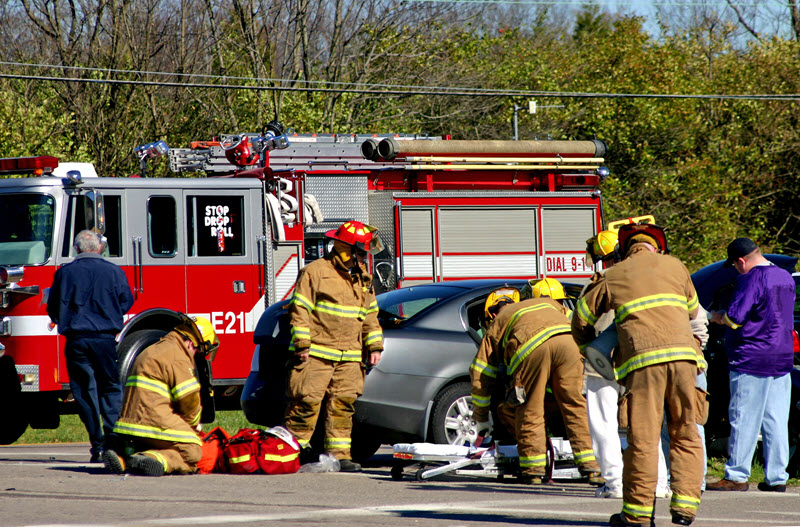 Numerous studies have indicated that firefighters and other first responders experience tremendous levels of stress on the job. Firefighters may arrive at a crash scene or structure fire before paramedics or police officers, exposing them to the terrors and tragedies of these incidents. As a result, first responders may experience debilitating stress, even leading to post-traumatic stress disorder (PTSD). Suicide rates among firefighters rank higher than most other professions; it is a similar suicide rate found in combat-exposed military personnel.
Unfortunately, although help and support are available, many firefighters believe seeking help represents weakness. Cultural barriers – the perception of firefighters as tough and fearless – tend to keep these people from reaching out to support systems. Add administrative difficulties and complex HR systems such as call-in support hotlines and there is a recipe for disaster awaiting any firefighter who is undergoing high stress.
The Consequences of Overtime
In the firefighting profession, there is no such thing as punching out at 5 PM. Fighting a fire, or responding to the scene of an accident or attack, is not set on a timetable; the work to be done must be done to completion, no matter how long it takes. In some jurisdictions, overtime is a mandatory policy. Cumulative overtime based on the work environment, while helping to increase a given first responder's paycheck, can have long-term detrimental effects. In studies conducted on first responders, firefighters indicated several effects of the long hours, including:
Exhaustion
Loss of connection with friends
Marital issues
Accumulated stress levels
Substance abuse – turning to self-medication to fight the demands of work
Overtime can negatively impact the safety and performance of America's firefighters. As a consequence of high stress and long hours, firefighter health insurance claims have skyrocketed, leading to changes in how we address the demands of the profession in an effort to better protect first responders.
Firefighter Insurance: Managing Risks through Comprehensive Solutions
We've taken a look at how stress and working overtime can impact firefighters' lives. Improving on-the-job performance and reducing hazard levels is critical; by helping firefighters to manage stress, and to eliminate some of the overtime work policies, these valuable community service members can continue to deliver community safety. Insurance companies have taken up the cause of reducing risks. By providing comprehensive firefighter health insurance plans, including plans for both paid and volunteer personnel, these insurance providers can help firefighters get the coverage they need. Volunteer firefighter insurance is a benefit provided to those who risk their lives for the betterment of the community, even though they do not receive an income from such duties. Insurance plans typically include coverage aspects like:
Accident and Health
Accidental Death and Dismemberment
Critical Illness
Group Term Life Insurance
Property and Casualty Coverage
Many firefighter insurance plans include employee assistance programs, allowing firefighters to get the help they need to combat stress. By making support and help available, and by erasing the stigmas attached to seeking help, firefighters may continue to function at peak levels.
About Provident
With roots dating back to 1902, Provident is an insurance agency that serves paid and volunteer firefighters in addition to emergency medical responders with numerous custom-tailored insurance programs. We've also extended our expertise and experience to offer benefit plans and coverages to participant groups as well as Transportation Benefits. We are committed to continuing to provide superior customer service, and would be happy to speak with you to provide further information. Give us a call today at (855) 201-8880 to speak with one of our representatives.