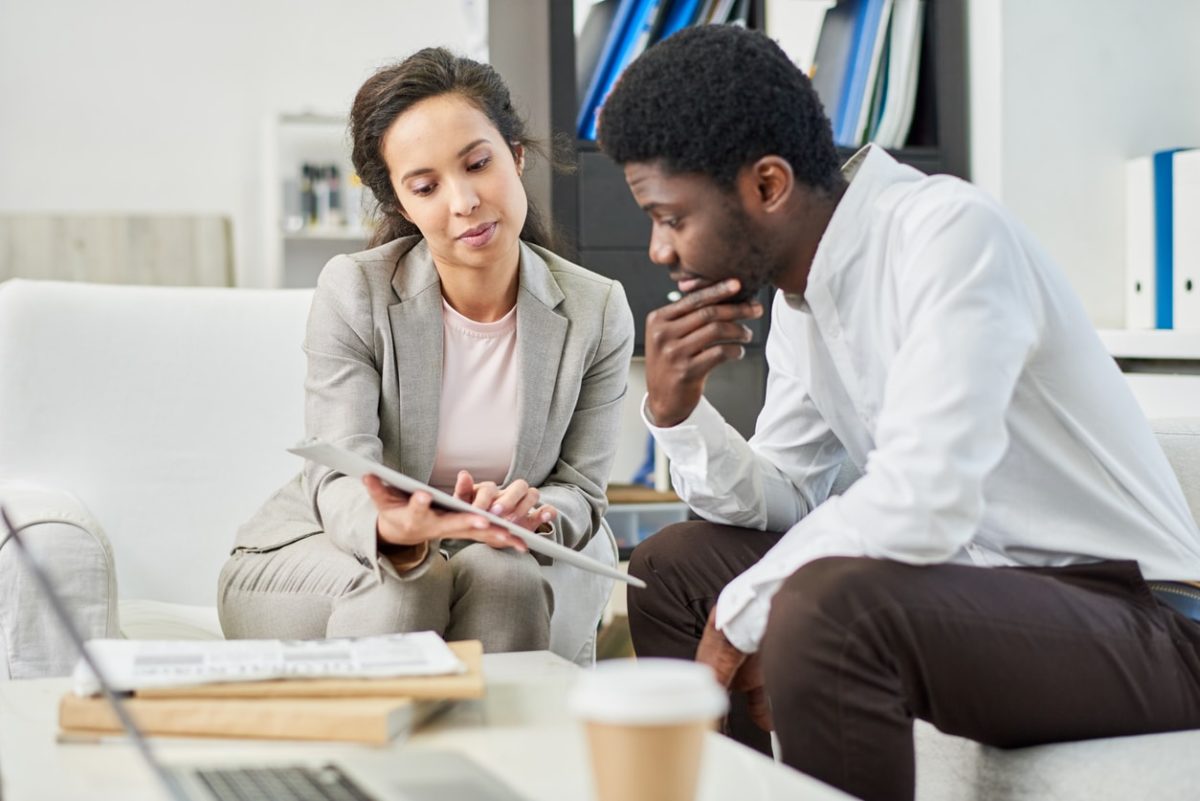 One of the keys to staying active and profitable in the insurance industry is investing in the customer experience. Providing your customers with a comprehensive, personalized experience will help them to boost their familiarity with their insurance policies and reduce the frequency of claims, and satisfied customers are more likely to continue to make use of your business, even as coverage needs change.
But what are today's clients looking for from their insurance agents? Here are several different techniques that help better reach and serve customers.
1. Simplify the Experience
Create a website that could better understand and serve customers. When customers are not able to easily find what they are looking for on a website, they are likely to seek help elsewhere. Simplify things to provide a customer-first efficient experience. Your service should allow for personalized experiences to drive business and satisfy customers. How you care and empathizes with customers can make all the difference.  Consider your target audience and use technology to make their lives and their families' lives easier.
2. Connect with Your Clients
No one likes filling out repetitive insurance forms. Make it easy and even enjoyable to get insurance coverage by designing a communication platform for customers. You may consider implementing a chat on your site that asks conversational questions. Understanding what is important to customers and what their plans are for the future, can build lasting relationships.
Customer experience isn't just about a single interaction with the brand. Create a cohesive experience so that customers are pleased no matter how they connect with the company. Customer service is a team effort, and every point of contact should be equipped with the tools to help customers. A cohesive experience means that no matter how the customer is in contact with your company, they are always provided with the same, high-quality experience.
3. Be Available
It is becoming increasingly important to customers to get their questions asked from the comfort of their own home. Insurers should be available and accommodating to that.
Offering a text communication line can be beneficial. Certain programs can even answer general insurance questions, as well as specific questions about a customer's account and help customers with everything from knowing when their next payment is due to checking balances and fetching documents. Customers want to be able to access their information 24/7 from anywhere in the world. After all, claims don't always strike when it's convenient!
4. Provide the Right Tools
Customers want to keep their insurance premiums as low as possible while still having the protection they need. Create programs that track customers' patterns and use that information to develop incentives for lower premiums. Show your dedication by giving your customers the tools for self-efficiency.
Surveys can reveal a lot, and listening to what your customers want can make a tremendous difference. Instead of just creating something you think may work for an issue, practice active listening to find an even better solution.
5. Allow Customization
Not every customer needs insurance all the time. Offer policies that allow customers to only pay for insurance as they need it. It's a popular solution for many individuals. If a service can always be easily updated, that show that specialization and finding unique solutions for certain groups of customers is a priority.
About Provident Insurance Programs
With roots dating back to 1902, Provident Insurance Programs is a program administrator that serves paid and volunteer firefighters in addition to emergency medical responders with numerous custom-tailored insurance programs. We've also extended our expertise and experience to offer benefit plans and coverages to participant groups as well as Transportation Benefits. We are committed to continuing to provide superior customer service, and would be happy to speak with you to provide further information. Give us a call today at (855) 201-8880 to speak with one of our representatives.