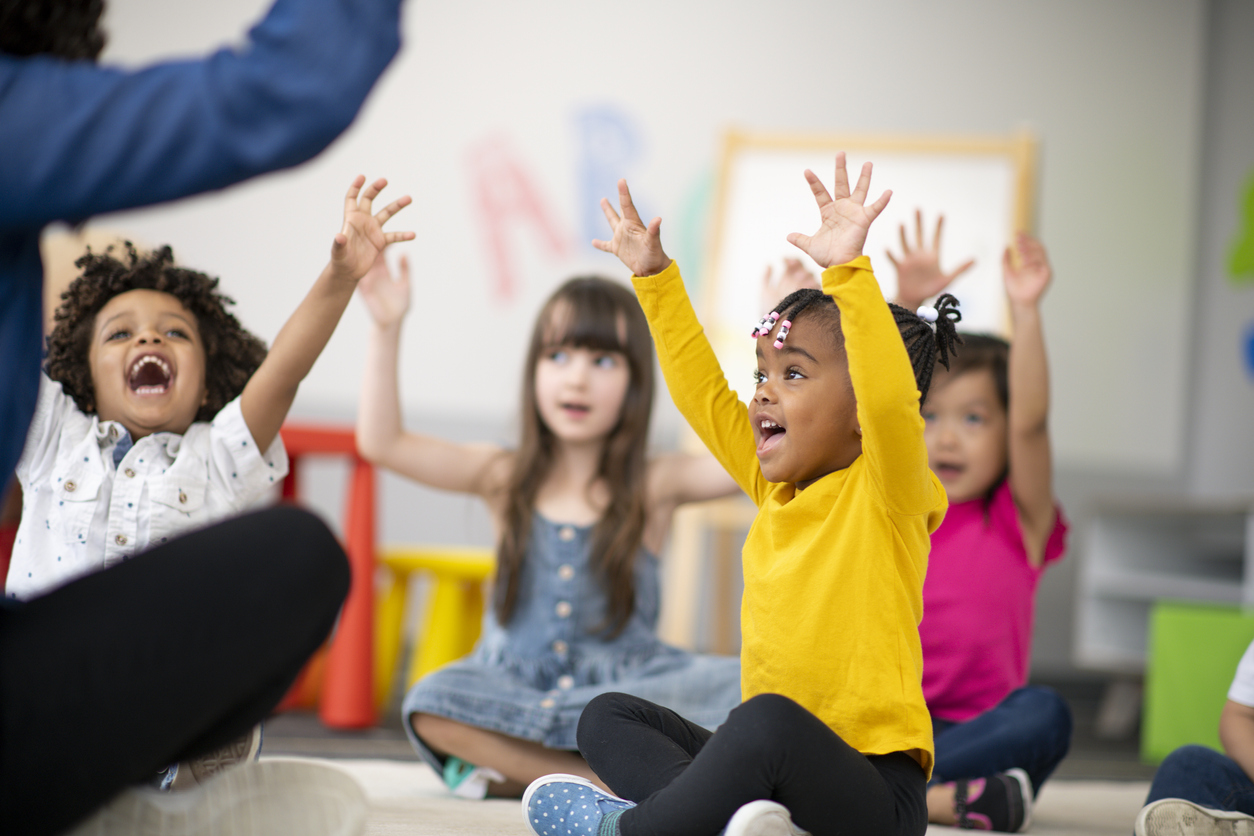 Injuries are the leading cause of death and disability for young children. Young children are at higher risk of injuries overall, and certain injuries are more probable at different ages. Children are more likely to be injured when they are not under appropriate adult supervision. As the vast majority of childhood injuries are preventable, child care providers must take specific steps to prevent injury in the child care setting. 
Indoor Safety
Children need the space and freedom to explore safely. Do a safety check each day prior to children's arrival, ensuring indoor space is safe. Asking the following:
Are all sharp or breakable items out of children's reach?

Are cleaning products, medications, and other poisons in a locked closet or cabinet?

Are small toys that could cause choking out of the reach of all children under 3?

Have all toys been inspected ensuring there are no broken or loose pieces or rough edges?

Are there doors, gates, or other barriers to prevent children from falling down stairs?

Are shelves and other tall pieces of furniture anchored to the wall to prevent tipping?

Are sharp edges and corners of furniture covered?

Are all caregivers prepared to supervise children's play carefully and redirect unsafe behavior?
Outdoor Safety
Playing outdoors is an important part of children's development. To ensure that outdoor play is safe, follow these guidelines:
Playground equipment should be the appropriate size for the children in your group. Infants and toddlers are at greater risk on high platforms and tall slides.

Playground surfacing needs to be soft and resilient to cushion falls. Surfacing should extend at least 6 feet from playground equipment on all sides, and should be at least 6 to 12 inches deep (appropriate depth is determined by the height of the structure). Safe surfaces for playgrounds include sand, pea gravel, wood chips/mulch, and shredded/recycled rubber mulch. Dirt and grass are not soft enough to be safe surfaces for playgrounds.

Outdoor play areas should be bordered by a fence or other barrier so children stay within the safe area.

Take appropriate caution if children are around water. 
We must remember that careful supervision is essential during outdoor play but also teach children the following outdoor safety rules:
Use playground equipment appropriately. 

Watch out for others (swings, tricycles, ect.)

Wait for the group before crossing the street.

Watch for cars in streets and parking lots.

Stay inside designated play

areas. 

 
About Provident Insurance Programs
With roots dating back to 1902, Provident Insurance Programs is a program administrator that serves paid and volunteer firefighters in addition to emergency medical responders with numerous custom-tailored insurance programs. We've also extended our expertise and experience to offer benefit plans and coverages to participant groups as well as Transportation Benefits. We are committed to continuing to provide superior customer service, and would be happy to speak with you to provide further information. Give us a call today at (855) 201-8880 to speak with one of our representatives.