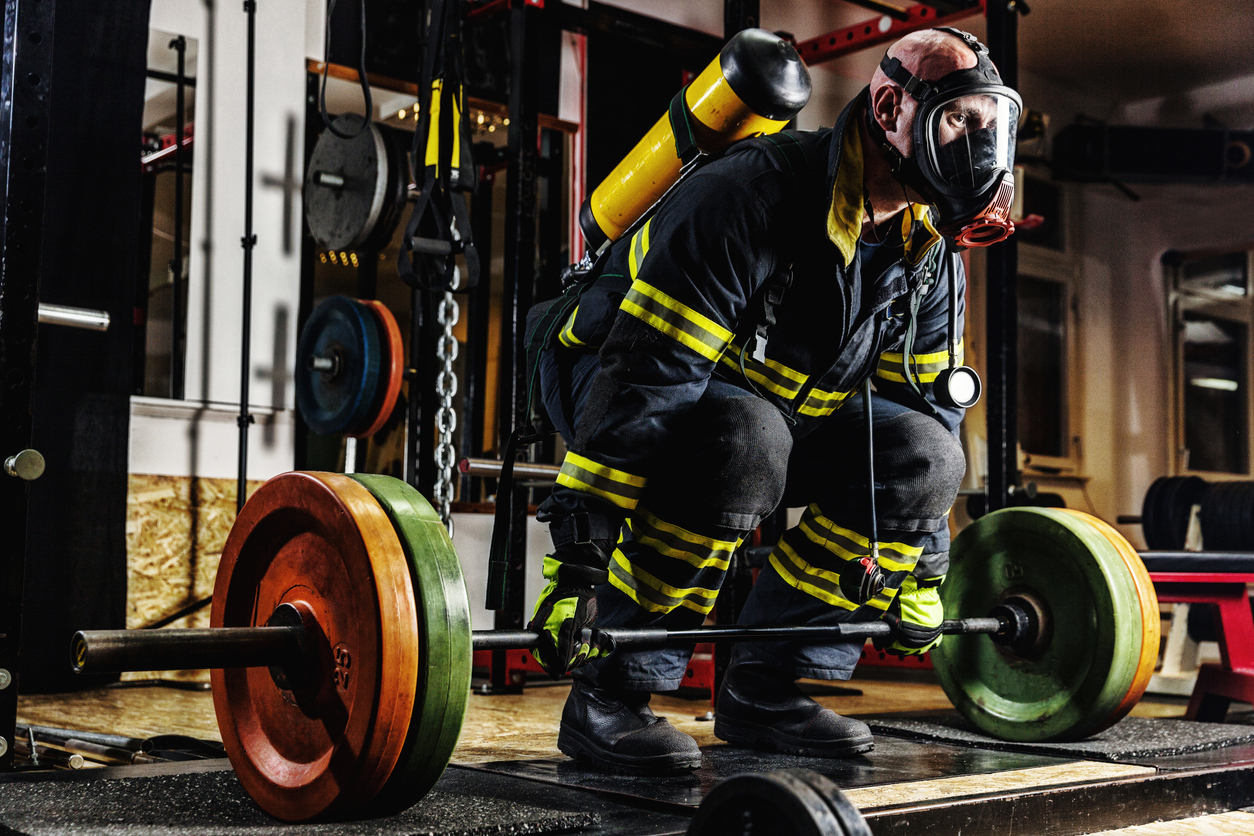 As our nation continues to battle the ongoing coronavirus pandemic,it's more important than ever for first responders to find ways to manage stress. With anxiety levels rising and gyms closed depending on the location, being proactive in investing in health and wellness can help firefighters achieve this goal. Firefighter workouts can done without much equipment and can improve their health and stress levels.
Read below for firefighter workouts to stay fit and motivated during the COVID-19 pandemic.
CrossFit-Style Workouts
Most people have heard of this popular workout trend that has made its way into the fitness fabric in the U.S. However, CrossFit is a high-intensity workout for those who aren't familiar, it's usually highlighted by its mix of weights, cardio, bodyweight exercises, and gymnastics movements, all coming together for one intense workout. Additionally, CrossFit workouts are great for fire departments and other first responders as they don't necessarily require equipment to get work done.
Here's an example of one CrossFit-style workout that firefighters can do:
Chelsea: Chelsea is a workout that can help firefighters improve their pull-ups, push-ups, and squat skills. It is a workout that allows firefighters to try to stay consistent throughout the entire 30-minute workout, testing their form and stamina.
The workout is 30 minutes of continuous movement, including:
5 Pull-ups
10 Push-ups
15 Squats
TRX Workouts
TRX is another popular style of fitness that is easy to do with limited equipment. Using the TRX bands, firefighters can challenge themselves with workouts or focus on maintenance and technique. Here are some movements to try:
Arms-up Squats: This is a great movement that can help exercise shoulders and legs. Hold arms high and keep the tension between the webbing during a squat.
Rows: This can help boost a firefighter's back strength. Just face the door, grab the TRX handles, and pull your body toward the anchor.
Triceps Extensions: Pivot in this movement at the elbow to lower your body towards your hands and straighten them to return to the starting position.
Planks: This is a great way to end the workout and work your core. Place your elbows on the floor and raise your hips so they are parallel to the ground. Keep your abs braced, and try not to let your hips sag. Hold this position for 20 seconds, then rest for 10, and repeat.
Creating a Workout for Firefighters
One way to stay motivated to keep fit is to get more people involved. To do this, set up different workout stations with six to eight feet between them. Then, begin your high-intensity workouts, bodyweight exercises, or TRX workouts.
Crews can do these workouts with Tabata-style sets of 20 seconds on and 10 seconds off or do more CrossFit-style sets with a set number of repetitions. Most importantly, it's essential to be creative and have fun during these times. Conditions might not be the best now, but it's crucial to stay engaged to keep others around you motivated through fitness.
About Provident Insurance Programs
With roots dating back to 1902, Provident Insurance Programs is a program administrator that serves paid and volunteer firefighters in addition to emergency medical responders with numerous custom-tailored insurance programs. We've also extended our expertise and experience to offer benefit plans and coverages to participant groups as well as Transportation Benefits. We are committed to continuing to provide superior customer service, and would be happy to speak with you to provide further information. Give us a call today at (855) 201-8880 to speak with one of our representatives.