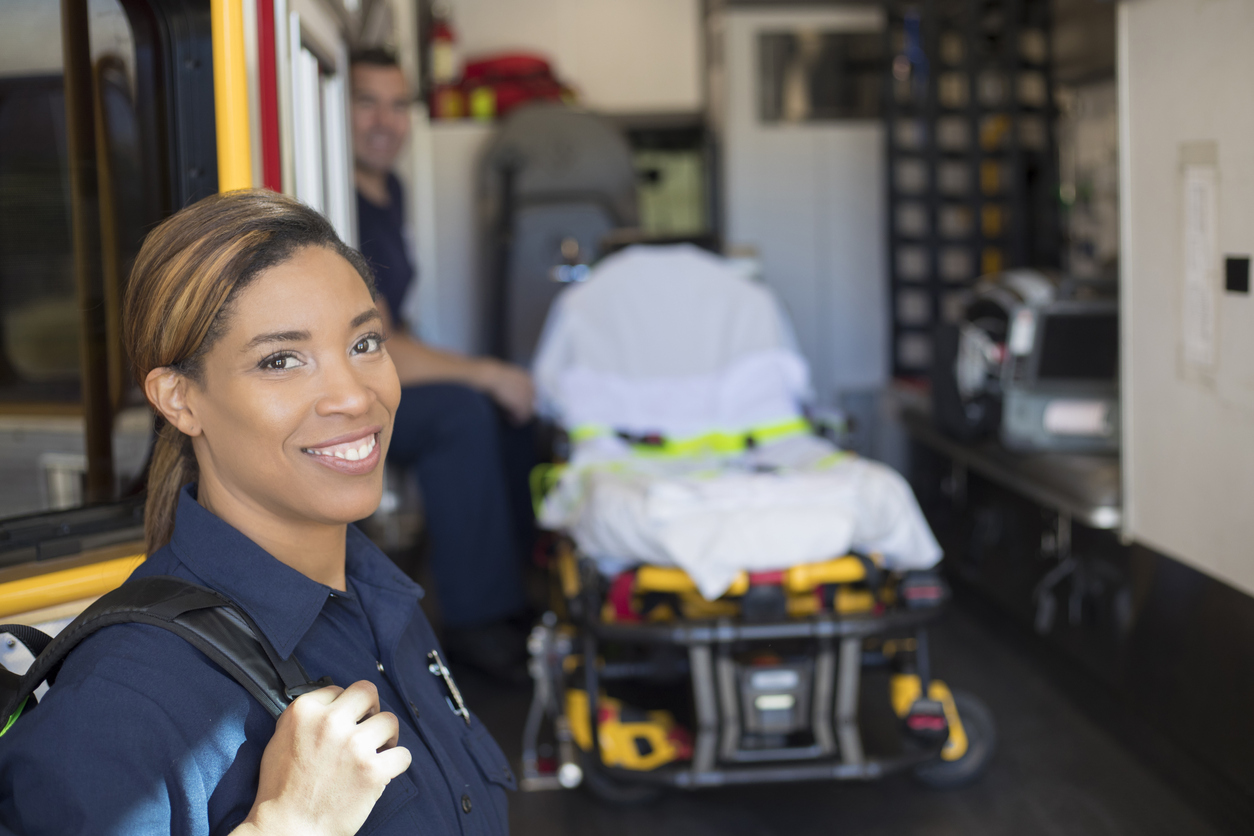 The emergency medical services field is one of the most rewarding and fulfilling careers someone can take on. It's also one of the more challenging careers someone can pursue. EMS career professionals provide critical assistance in times of duress. Yet, as noble a job as it is, significant stressors play a role in an EMT's well-being.
The average paramedic only lasts about seven years in their position, and the average suicide contemplation and attempt rates are more than ten times higher than the national average. Along with high levels of stress and somewhat low pay, EMS professionals can find themselves in a constant state of reflection when it comes to why they're pursuing this line of work.
Fortunately, there are many ways someone with a passion for the medical field and helping others can sustain their role in this industry. Here are some tips to follow.
Stay Fit and Rested
Working on an ambulance is a physically demanding job. Climbing stairs with heavy gear and carrying people out takes a significant toll on the body over time. Building a solid core and sticking to a regular fitness routine helps you stay in shape and ready for the physical challenges the job requires.
Fitness is not the only way an EMT can stay fit and sound. By adding in rest and an emphasis on remaining calm, EMT's can find inner peace and manage their stress better when they are off the clock. Today, stress levels are high worldwide due to the ongoing coronavirus pandemic and the sociopolitical climate. EMS professionals must find time to unplug and invest in self-care. From listening to your favorite music or podcasts to going on walks to indulging in a new hobby, you need to make sure to disconnect work from life.
Don't Sweat the Complaints
No matter what industry you work in, someone will always find a way to complain. Complaints are inevitable because some of the people you serve have unrealistic expectations, like timeliness, thoughts on self-diagnosis, and giving people certain drugs or care they request. The EMS industry is a fertile ground for complaints and displeased patients. You'll deal with all kinds of people on any given call, so while it's important to be ready for anything, don't let it pile on and internalize. This only makes matters worse and adds more stress that isn't necessary.
Make Sure to Talk It Out
Learning to live with your stresses is easier said than done. Sometimes, we all need someone to lean on and an ear to bend. Through informal debriefing and working with your supervisor to seek emotional and psychological services, you are taking the steps needed to ensure your mind, body, and emotions are taken care of.
If you're losing sleep or starting to feel more anxious than usual, never hesitate to get the help you need. EMT's can find direction from qualified counselors that offer guidance, support, and insight, helping you get through tough times or shake off past issues related to the job. Whatever it takes to keep yourself in shape in more ways than one, pursue that.
About Provident Insurance Programs
With roots dating back to 1902, Provident Insurance Programs is a program administrator that serves paid and volunteer firefighters in addition to emergency medical responders with numerous custom-tailored insurance programs. We've also extended our expertise and experience to offer benefit plans and coverages to participant groups as well as Transportation Benefits. We are committed to continuing to provide superior customer service, and would be happy to speak with you to provide further information. Give us a call today at (855) 201-8880 to speak with one of our representatives.