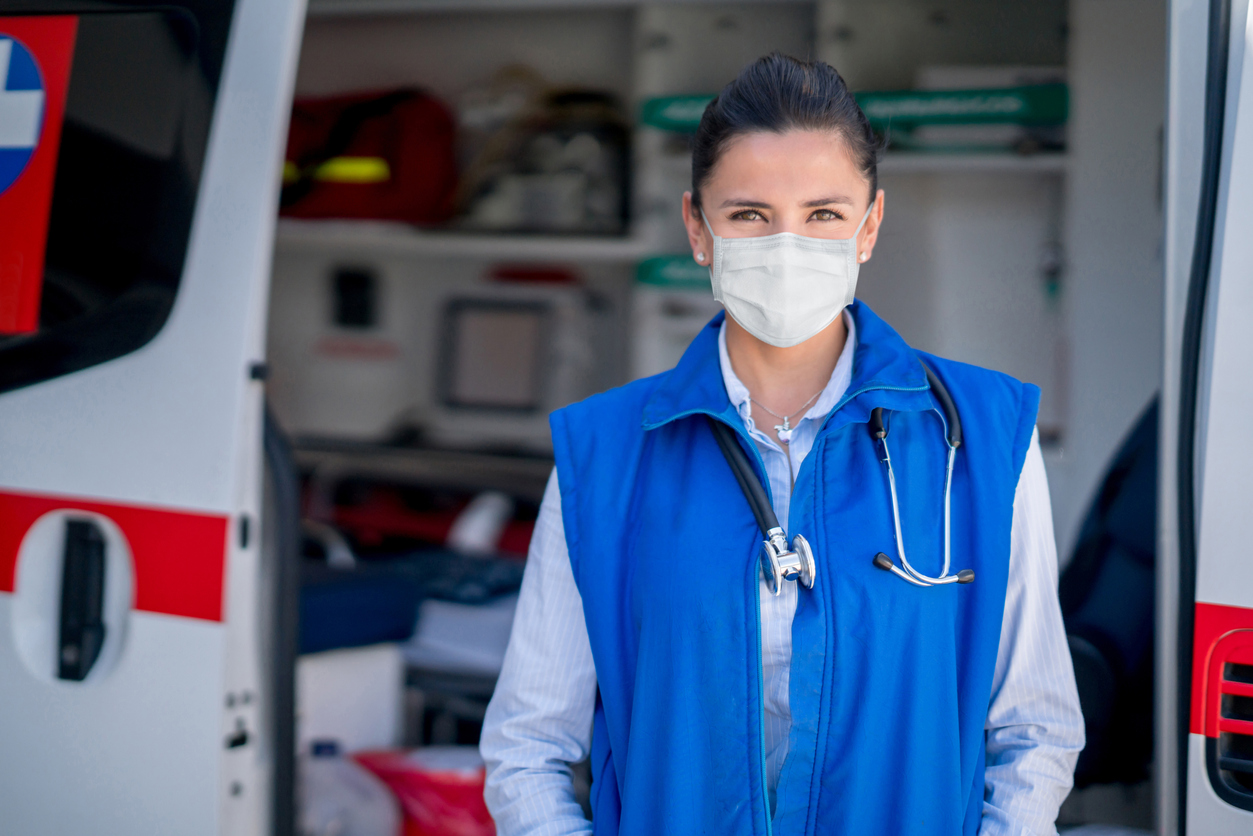 Group term life insurance is a benefit offered by employers for their employees. Many employers provide a base amount of group coverage and the ability to purchase additional coverage through payroll deductions. These plans may also offer employees the option to buy coverage for their spouses and children.
When it comes to EMS providers and their employees, group term life insurance steps in to provide coverage against significant industry-related risks. While most people might think that EMS professionals are hounded by perils such as back problems or muscle strains, more dire threats present themselves daily. From automobile accidents to being hurt on a scene, having group term life insurance would cover these issues.
Let's take a better look at this coverage for EMS providers.
Understanding Group Term Life Insurance
Some people fail to consider their employer-sponsored group benefits as part of their financial situation. All EMS providers must review all coverage options and determine the best strategy to meet their needs.
To help review any group term life coverage for EMS providers, it helps to determine:
How much life insurance do you need?
What kind of coverage makes the most sense?
How long will you need group term life insurance coverage to stay enforced?
What amount of income is insured?
The coverage offered through a group term plan varies widely among employers. The amount of group term life insurance coverage available may also differ depending on where an employee stands in the company's hierarchy. Benefits for EMS management may be more robust than benefits for on-the-ground EMS professionals.
To start, it's crucial to read the group term plan to better understand the amount and types of compensation provided. Many group plans only cover an employee's base salary. Other forms of payment may be excluded, including commission, bonuses, or reported income incentives.
Premium Cost for Group Term
Group term life insurance coverage is usually inexpensive to add when it comes to younger professionals. However, rates go up quickly as someone ages. Participants in a group plan may not be required to go through underwriting. In a group plan, all eligible EMS employees become covered automatically.
Premiums are based on that pool of employees of an EMS provider regardless of their health. Most plans also have rate bands in place in which the cost of coverage automatically increases in increments—the premiums for each rate band are outlined in a plan's document. If an employee is in good health, part of the premium helps to subsidize other employees who might otherwise be uninsurable.
Group Term Eligibility
For group plans, all employees are automatically enrolled in the base coverage once they meet requirements. These eligibility requirements vary and include working a certain number of hours per week or a certain amount of time as an EMS employee. The availability of supplemental group coverage differs.
For example, in some plans, supplemental group term coverage can be added during open enrollment periods. Additional coverage requires underwriting in the process. Usually, it is a simple process whereby the insurance client answers some basic questions to determine eligibility instead of going through physical exams.
Taxation of Benefits
Employers are allowed to provide their EMS employees with $50,000 of tax-free group term life insurance coverage. Any amount of coverage above this limit that is paid for by an employer must be recognized as a taxable benefit and included on the employee's W2 tax form as an imputed income.
If an EMS employer does differentiate by offering different amounts of coverage to select groups of employees, the first $50,000 of group term life insurance coverage may become a taxable benefit to individual EMS employees.
About Provident Insurance Programs
With roots dating back to 1902, Provident Insurance Programs is a program administrator that serves paid and volunteer firefighters in addition to emergency medical responders with numerous custom-tailored insurance programs. We've also extended our expertise and experience to offer benefit plans and coverages to participant groups as well as Transportation Benefits. We are committed to continuing to provide superior customer service, and would be happy to speak with you to provide further information. Give us a call today at (855) 201-8880 to speak with one of our representatives.