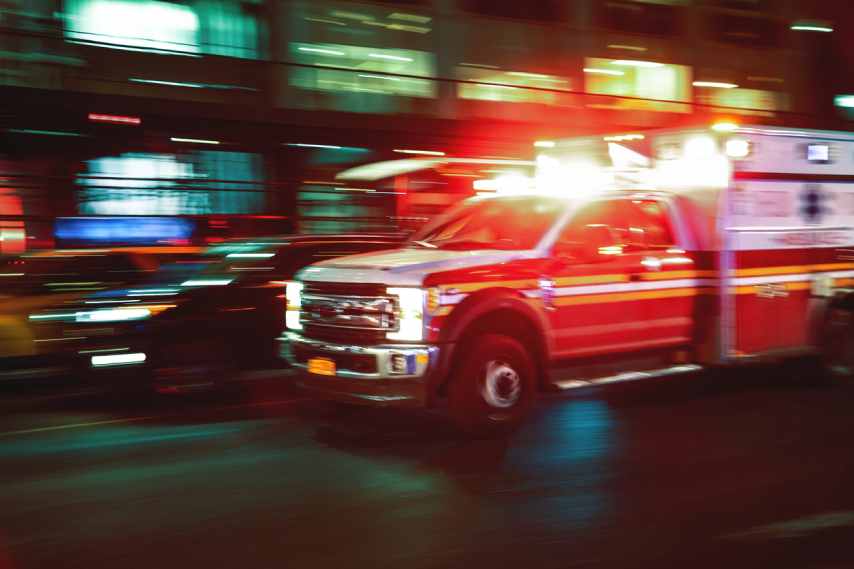 Employees of an emergency service provider, or EMS, come into harm's way with every call. From driving in traffic to heading into dangerous situations to pick up those who need help, EMS workers' safety is always in some form of jeopardy. While there are many different practices to protect EMS professionals in the line of duty, adding a critical illness insurance plan to step in when an unfortunate incident happens is just as important.
The type of insurance EMS providers benefit from the most is catastrophic illness insurance, also known as critical illness insurance. In the event of a worker's major health emergency, such as a heart attack or stroke brought on by the job's stress, critical illness insurance may be the best coverage to protect from significant financial loss. Many organizations believe they're fully protected with a standard health insurance plan. Still, the high costs of treating life-threatening illnesses and injuries are usually more than any insurance plan will cover.
Read on to learn more about critical illness coverage for EMS providers and their employees.
The Importance of Critical Illness Coverage
Critical illness provides additional coverage for medical emergencies, such as a heart attack, stroke, or cancer. While this kind of insurance is available for individuals, it's also available to organizations that want to keep their employees protected, especially in stressful situations.
Stress plays a significant role in the daily life of an EMS professional. Currently, the average career span of an EMT or paramedic is only five years. This is based in part to burnout and stress as well as the job's physical toll. Stress ups the potential for a heart attack or stroke and can seriously deteriorate an EMS worker's mental strength over time.
Because these kinds of emergencies or illnesses usually bring on higher than average medical costs, these insurance policies pay out cash to help cover those areas where traditional health insurance may come up short. Fortunately, critical illness plans are relatively low in costs, but the instances they cover are usually limited to a few illnesses or emergencies.
The Basics of Critical Illness Insurance
Critical illness insurance plans pay for costs not covered by traditional insurance. The money provided by the policies is also used for non-medical costs related to the illness, like transportation. In general, the insured receives a lump sum to cover the costs, taking care of it at once.
There are exceptions to critical illness coverage as some types of cancer, for example, may not be covered, while chronic illnesses are usually exempted. Some clients may not be able to receive a payout if a disease comes back or if someone working for the EMS provider suffers another stroke or heart attack.
A major draw for employers to add this kind of coverage is that the money can be used for a variety of things, including:
Paying for critical medical services that might not be readily available
Paying for treatments not covered by a regular policy
Paying for daily living expenses
Transportation expenses, such as getting to and from treatment
Since medical bills are a common cause of financial strain on both individuals and businesses, opting for this kind of insurance for coverage of major illnesses should be considered, especially since EMS workers' calls range from basic to extreme. Critical illness insurance alleviates financial worry if employees become sick or suffer a significant ailment, and provides the flexibility EMS organizations want and need.
About Provident Insurance Programs
With roots dating back to 1902, Provident Insurance Programs is a program administrator that serves paid and volunteer firefighters in addition to emergency medical responders with numerous custom-tailored insurance programs. We've also extended our expertise and experience to offer benefit plans and coverages to participant groups as well as Transportation Benefits. We are committed to continuing to provide superior customer service, and would be happy to speak with you to provide further information. Give us a call today at (855) 201-8880 to speak with one of our representatives.