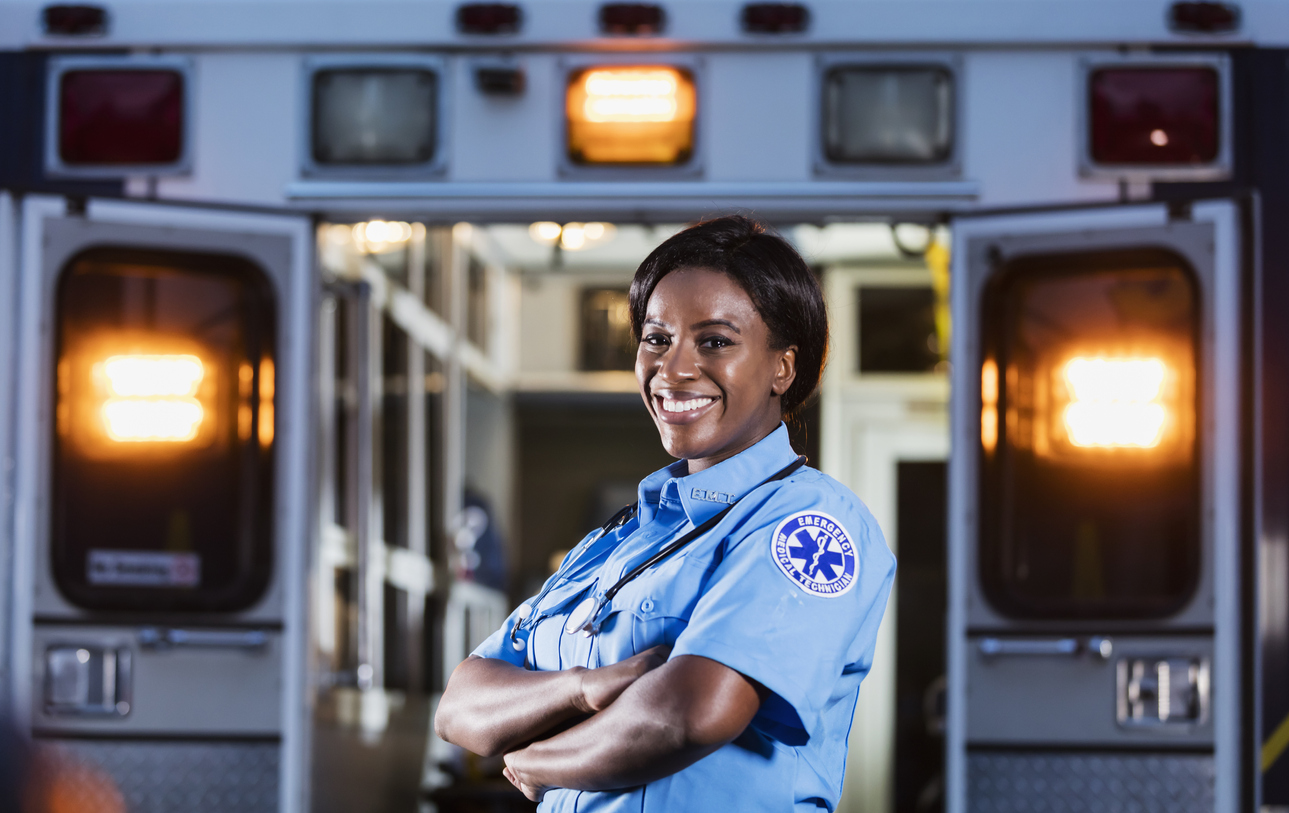 While the fire/EMS field is projected to see a growth of seven percent in employment through 2028, demand for EMTs and paramedics is outpacing supply. But before the industry can meet those needs, it must figure out how to overcome its unique EMS challenges.
Like any other industry, the EMS industry is one that must deal with its hurdles head-on. From labor issues to employees dealing with stress to other danger and physical hazards that are a part of the role, the EMS field is one challenge after another. But what are those issues, and how can they be handled?
Maintaining Competency and Developing Skills
Having competency in the demands of an EMS job means having knowledge, skills, abilities, and traits to meet the harsh demands. EMS workers gain competency through pre-service education, work experience, and in-service training. The competence level is a significant element of provider performance as represented by conformance with several non-clinical, clinical, and interpersonal standards.
Regular assessments of knowledge and skills are beneficial. Measuring competency levels is vital in determining EMS workers' ability and readiness to provide the best quality services. Although competence is crucial, measuring performance periodically is also important to determine whether providers are using their job skills.
Another issue that involves competency with EMS workers is skill decay. Regularly, EMS workers must demonstrate both knowledge and the ability to perform practical skills to the utmost satisfaction. The EMS worker should be coupled with a supervisor until they demonstrate competency and correctly execute EMS workers' tasks.
Learning How to Balance Relationships
EMS workers tend to bond like a family. Familial relationships become hard, though, when workers get different directions from other leaders. EMS workers will suffer from confusion if a fire chief and a medical director have different opinions on handling clinical matters.
Fire and EMS leaders must be concerned about setting precedents and ensuring that the labor agreement's due process is followed and met. Medical directors must be concerned about the liability potential for not acting when a mistake happens. There should be a direct relationship between the EMS worker's functioning and the leadership they work under.
A medical director needs to understand that employment decisions are not in an EMS worker's purview. The fire chief or paramedic leader should not get in the way of processes that are completed effectively. In other words, it should be up to the medical director to determine that a medic demonstrate skills without flaws and stay away from engaging in care activities until then.
Likewise, the agency's way of handling its employees, including reassignment, termination, or suspension, is not within a medical director's domain.
Having regular check-is with knowledge and skill aptitude, continual review of the domain and open communication between all levels of command can all come together to help EMS workers grow effectively and efficiently in their industry.
About Provident Insurance Programs
With roots dating back to 1902, Provident Insurance Programs is a program administrator that serves paid and volunteer firefighters in addition to emergency medical responders with numerous custom-tailored insurance programs. We've also extended our expertise and experience to offer benefit plans and coverages to participant groups as well as Transportation Benefits. We are committed to continuing to provide superior customer service, and would be happy to speak with you to provide further information. Give us a call today at (855) 201-8880 to speak with one of our representatives.