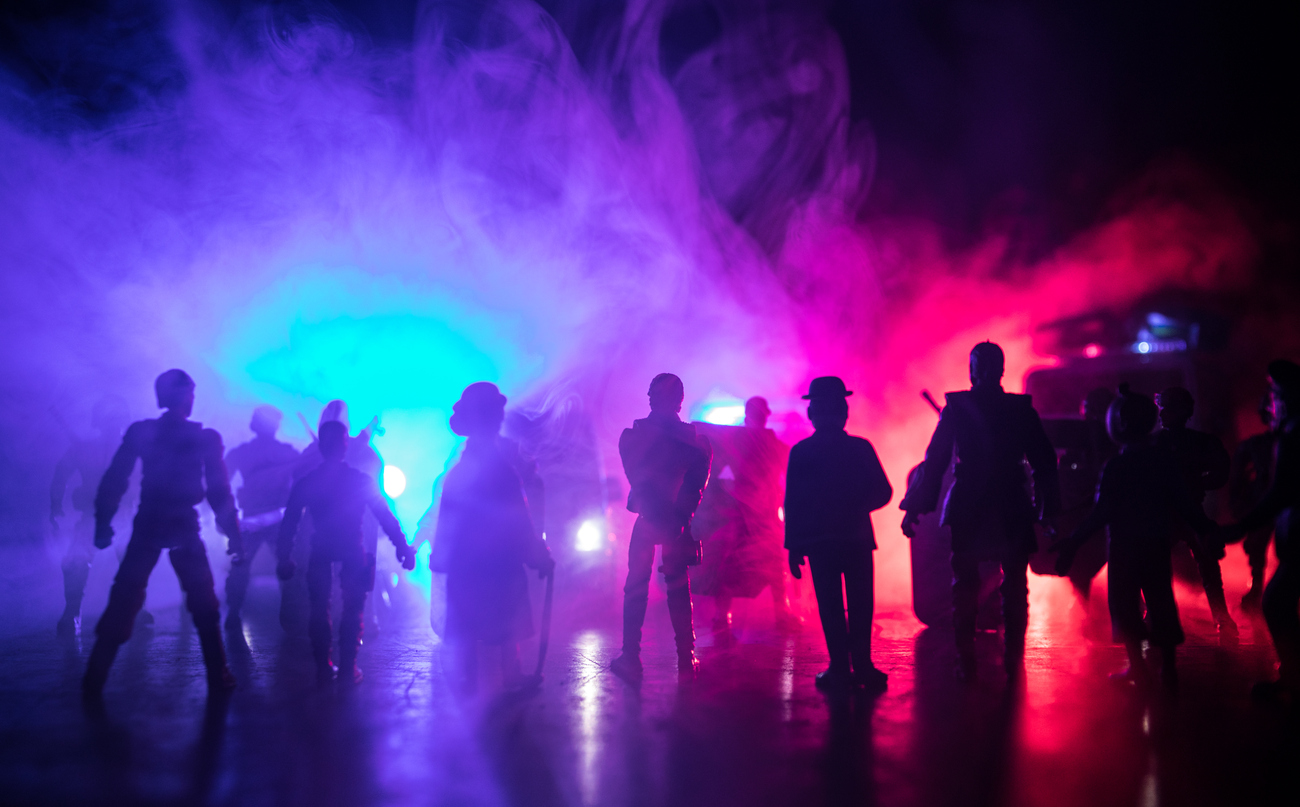 Civil unrest is becoming increasingly common as societal tensions rise. In 2020, at least 4,446 cities worldwide reported incidents of disorder between May 25th and November 18th. Often, what begins as a peaceful protest devolves into chaos. When emotions are charged, participants act in ways that release pent-up energy. This can lead to acts of aggression, looting, vandalism, and fires. EMS professionals are often called in to help other emergency personnel manage civil unrest.
As part of a team of firefighters, your EMS crew may be required to respond to and manage civil unrest due to potential or active fires. Responding to these calls involves more than triage for smoke inhalation or burns. Your personnel may also need to step in to help manage the situation itself. Civil unrest is happening in smaller communities as well as in large cities. No matter where your department is located, your team needs to be prepared. Preparation, training, and communication are key to mitigating incidents of civil unrest.
Prepare Your Department
Make sure your department is ready with the right policies, procedures, staff, equipment, and information. When you set up a policy that specifically addresses how your department's firefighting and EMS personnel will handle civil unrest, you provide a blueprint for your procedural guidelines. This increases the likelihood that the departmental response will run smoothly and decreases your financial and legal risks. Make sure that your insurance policy covers your team in these types of situations.
Implement procedures for your team to follow, and make sure that crew members are assigned specific roles and responsibilities when responding to civil unrest incidents. It is also important to ensure you have adequate equipment on hand, including protective gear. Stay on top of information about current events that may lead to riots. Attend public safety agency meetings, as often there is intel shared during these meetings that is not provided to the general public.
Set Up Your Communication Procedures
Communication in a riot is often difficult. Make sure your team has the right communication equipment for these situations. It is also important that EMS personnel can effectively convey and receive information from other first responders. A mobile command post ensures that those in charge of communications can get to where they need to be quick.
Train Your Team
EMS personnel need to be adequately trained to handle these incidents for their safety and the safety of others. Provide your staff with in-depth training that covers both policies and procedures. Your team should have a solid understanding of:
Their roles and responsibilities
The communication command structure
Appropriate responses to violence
Personal defense measures that won't escalate the situation
Use of ballistic equipment
Hot, warm, and cold zone procedures
Taking the appropriate measures is critical for reducing the threat of safety and the risk for legal ramifications.
About Provident Insurance Programs 
With roots dating back to 1902, Provident Insurance Programs is a program administrator that serves paid and volunteer firefighters in addition to emergency medical responders with numerous custom-tailored insurance programs. We've also extended our expertise and experience to offer benefit plans and coverages to participant groups as well as Transportation Benefits. We are committed to continuing to provide superior customer service, and would be happy to speak with you to provide further information. Give us a call today at (855) 201-8880 to speak with one of our representatives.