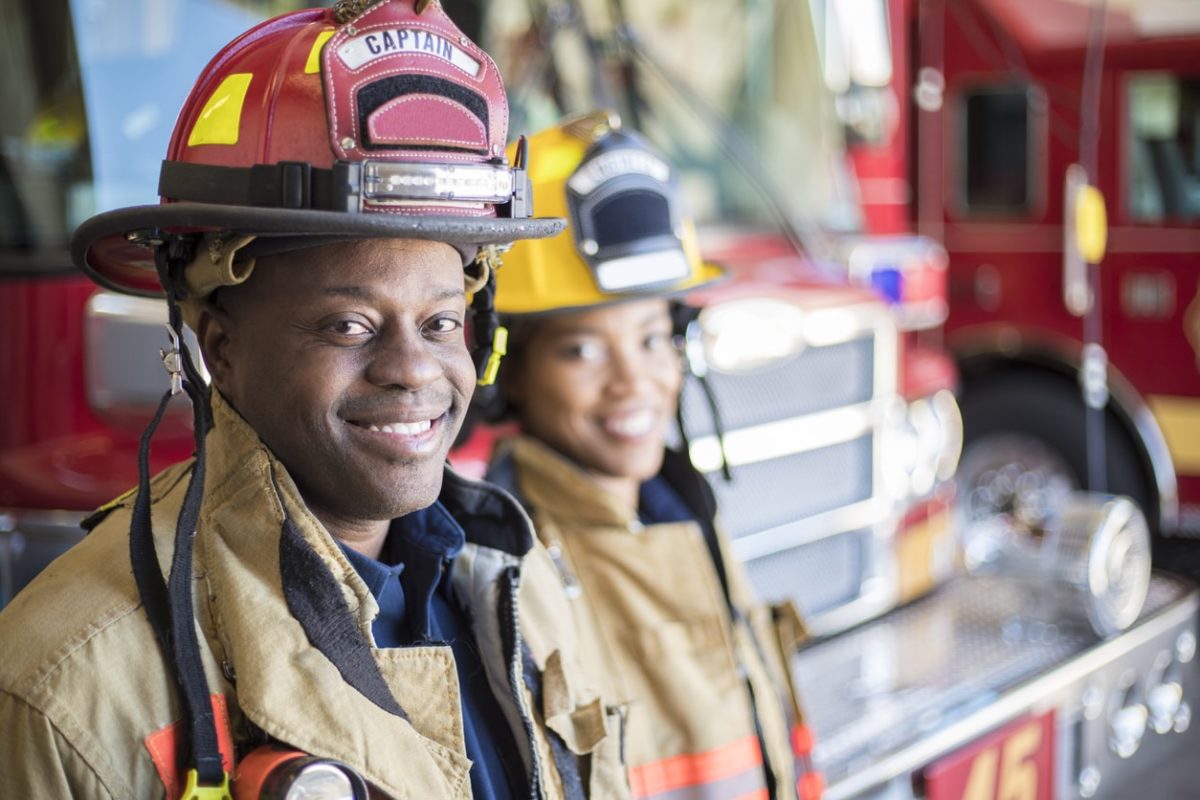 Group Term Life Insurance for volunteer, paid, and combination fire departments; volunteer firefighters; emergency services organizations; and emergency medical responders helps protect the financial independence of their members' families if the unexpected happens. It offers survivors much more than just a benefit check.
Here are some coverage features in our program:
24-hour coverage where benefits are payable on or off duty.

No medical questions

for coverage to be issued. Guaranteed coverage.

Department may purchase up to $100,000 of Group Term Life Insurance per member.

Available in different options and includes accelerated death benefits, continuance provisions, and conversion rights.
Here's a closer look at the protections and benefits offered by this form of group insurance coverage.
The Ins and Outs
This coverage is frequently offered by employers for their employees. Many employers provide, at no cost, a base amount of group coverage as well as the ability to purchase supplemental coverage through payroll deductions. Employees may also be offered the opportunity to purchase coverage for their spouses and children.
To help evaluate coverage, first determine:
How much life insurance is needed?

What type of coverage makes the most sense.

How long will the coverage be needed to stay in force?
The coverage offered varies widely among employers. The amount of coverage available may also differ depending on where an individual is in the organizational hierarchy. Benefits for management and executives may be higher than the benefits offered to lower level or hourly employees. Many group plans only cover base salary. Other forms of compensation, such as a bonus, commission, reimbursement or incentive that is reported as income could be excluded.  
All eligible employees are automatically covered, consequently, premiums are based on that pool of employees, regardless of their health. Group term is linked to ongoing employment so coverage automatically ends when your employment terminates. Some insurers offer the option to continue the coverage by converting the group term to an individual permanent policy.
Employers can provide employees with $50,000 of tax-free group term life insurance coverage. Any amount of coverage above $50,000 that is paid for by the employer has to be recognized as a taxable benefit and included on your W-2 as imputed income. (Taxable amount is subject to Social Security and Medicare taxes).
If an employer differentiates by offering different amounts of coverage to select groups of employees, the first $50,000 of coverage may become a taxable benefit to certain employees (those high up in the department).
Eligibility
In a group plan, all eligible employees are automatically covered, consequently, premiums are based on that pool of employees, regardless of their health. Requirements vary and can include working a certain number of hours per week or having been employed for a certain amount of time.
Supplemental group term coverage availability differs from plan or plan based on factors such as when one was employed, upon the occurrence of life events (i.e. birth of a child), or open enrollment periods. Some plans even offer the option to purchase permanent coverage and may let the employee buy a limited amount of group coverage for a spouse and children.
About Provident Insurance Programs
With roots dating back to 1902, Provident Insurance Programs is an insurance agency that serves paid and volunteer firefighters in addition to emergency medical responders with numerous custom-tailored insurance programs. We've also extended our expertise and experience to offer benefit plans and coverages to participant groups as well as Transportation Benefits. We are committed to continuing to provide superior customer service, and would be happy to speak with you to provide further information. Give us a call today at (855) 201-8880 to speak with one of our representatives.