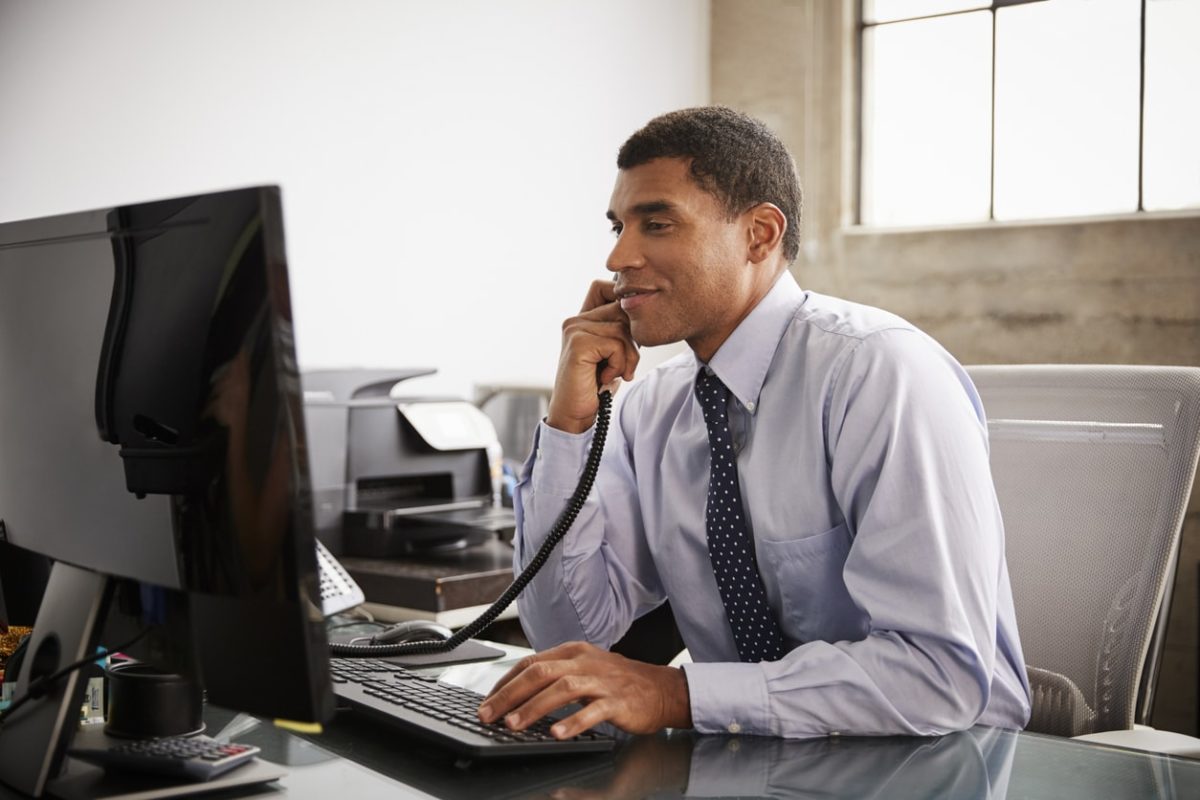 Today, communicating with clients and prospects is easier than ever. You can send an email, text message or comment on social media platforms. Meet your clients and prospects where they are: on their phones! To make a personal connection and get in front of clients and prospects, the tried and true method of making a call can't be denied.
When they Call 
If you want to keep your customers satisfied, you have to call them back as soon as possible if you miss their call. Every missed call that isn't followed up with is a missed opportunity. Whether that's a potential deal or a chance to build a client relationship, it's important for your book of business.
Contact Request Form
If a client or prospect reaches out to you via an online form, always call them. It may be easier to send an email, but that requires a back and forth.  Phone calls allow for more personal and immediate dialogue. The conversation can happen in real-time and much more naturally than written communication.
Email Newsletters
If your client has consistently opened a handful of your emails, that means they value what you're sending. Don't let that opportunity slip away. Email tracking allows you to gather information on who is opening your emails, when, how often and on what type of device. This information can be useful to begin a conversation. 
If they've replied to email newsletters, the client has directly told you something they're interested in. Use this to your advantage when calling them with more information on the topic or to get their opinion on it.
Referrals 
Personal recommendations are the most trusted form of advertising. So it is extremely important to immediately follow up when you receive referral business. You can easily turn leads into loyal customers! Also, the client who referred you is likely to follow up and be offended if they find out you never reached out to their friend, neighbor or family member.
Known Issues
When sending an email in response to a complicated issue, it can be difficult to interpret tone and intention. Give them a call instead. Most customers prefer to handle customer service on the phone regarding complicated issues. Make sure your clients know you want to help with genuine concern and urgency. 
Website Visits 
If a prospect has been around on your website, they may only need one final push to seal the deal. There are several services that provide great insight into page views, click-throughs, and more. You can also get this data connected to specific users with lead-capture forms. These tools can better gauge customer or prospect behavior to know who and when to call.
Social Media 
Always respond to comments, messages, and reviews. It's important to engage with your target audience and influence the conversation around your brand.
It's also a great way to take advantage of opportunities. Consistent likes, comments or sharing means you should follow up. Strike up a conversation about the topic of interest and ask questions to help you personalize and improve your content.
About Provident Insurance Programs
With roots dating back to 1902, Provident Insurance Programs is a program administrator that serves paid and volunteer firefighters in addition to emergency medical responders with numerous custom-tailored insurance programs. We've also extended our expertise and experience to offer benefit plans and coverages to participant groups as well as Transportation Benefits. We are committed to continuing to provide superior customer service, and would be happy to speak with you to provide further information. Give us a call today at (855) 201-8880 to speak with one of our representatives.