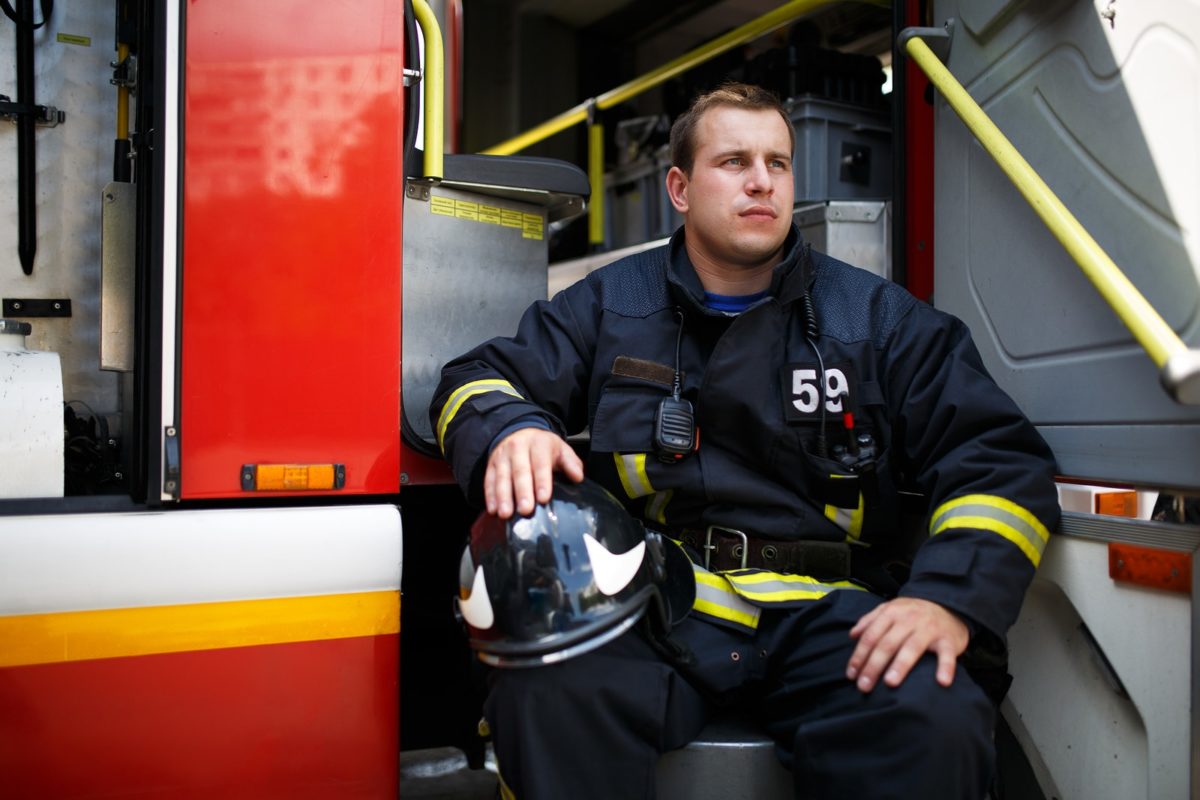 If you have the desire to serve, volunteer firefighting may be for you. Departments often utilize community volunteers to assist with the non-emergency tasks of the department. This frees up the firefighters and EMS personnel to focus on training and response activities, while enabling community members to provide needed support to help their local department run. If you want to help your community in ways few can, contact your local department to find out how to join.
The Benefits
Volunteer first responders help their fellow citizens in times of need. Volunteers enjoy a sense of accomplishment, achievement, and pride in the work they do. You'd learn new skills, make new friends, be a part of a team, give back to the community, and make a real difference.
Some states, localities, and departments offer tangible benefits to their volunteers. These vary greatly, but examples may include pay per call, specialized/technical training, reimbursements for items such as food or gas, tax exemptions or deductions, tuition assistance, live-in programs for college students, seasonal bonuses, business discounts, or awards programs.
Community
As a volunteer firefighter, you're not only in service of the community, but also a more visible member of the community. This means the work that your fire company does in the community directly impacts the people you know and work with daily. This will give your work a stronger sense of purpose and have a positive impact on those in your life.
Saving lives and serving people is the basis of virtually everyone's entry into the public safety or healthcare service profession. As a volunteer firefighter, you will get to do this on a daily basis. You'll have a part-time contribution and a community of peers you can truly be proud of and fulfilled by.
Networking
Almost everyone you volunteer with has other interests and likely another profession. Volunteer firefighting is a great way to make strong connections. When seeking a professional reference, a career recommendation, or even someone to help you out or share in your part-time hobby project, you'll have plenty of people to turn to. Your network grows even further when you attend events for the firefighting community, and in this day and age, the secret to success can be just as much about who you know than what you know.
Requirements
Many departments have minimum requirements one must meet before joining that may include:
Minimum age requirement

Minimum education requirement

Valid driver's license

Passing a background check

Physical evaluation

Proof of residency within certain geographic boundaries
Once accepted, you'll need to be trained. Fire departments typically provide volunteers with required training at no cost to the individual.
What's Involved?
Depending on department services, training you receive, and the department's needs, you may be asked to do some of the following:
Fire Suppression

Emergency Medical Services

Hazardous Materials Response

Search and Rescue

Traffic Incident Management

Public Information and Education

Inspections

Public

events
About Provident
With roots dating back to 1902, Provident is an insurance agency that serves paid and volunteer firefighters in addition to emergency medical responders with numerous custom-tailored insurance programs. We've also extended our expertise and experience to offer benefit plans and coverages to participant groups as well as Transportation Benefits. We are committed to continuing to provide superior customer service, and would be happy to speak with you to provide further information. Give us a call today at (855) 201-8880 to speak with one of our representatives.