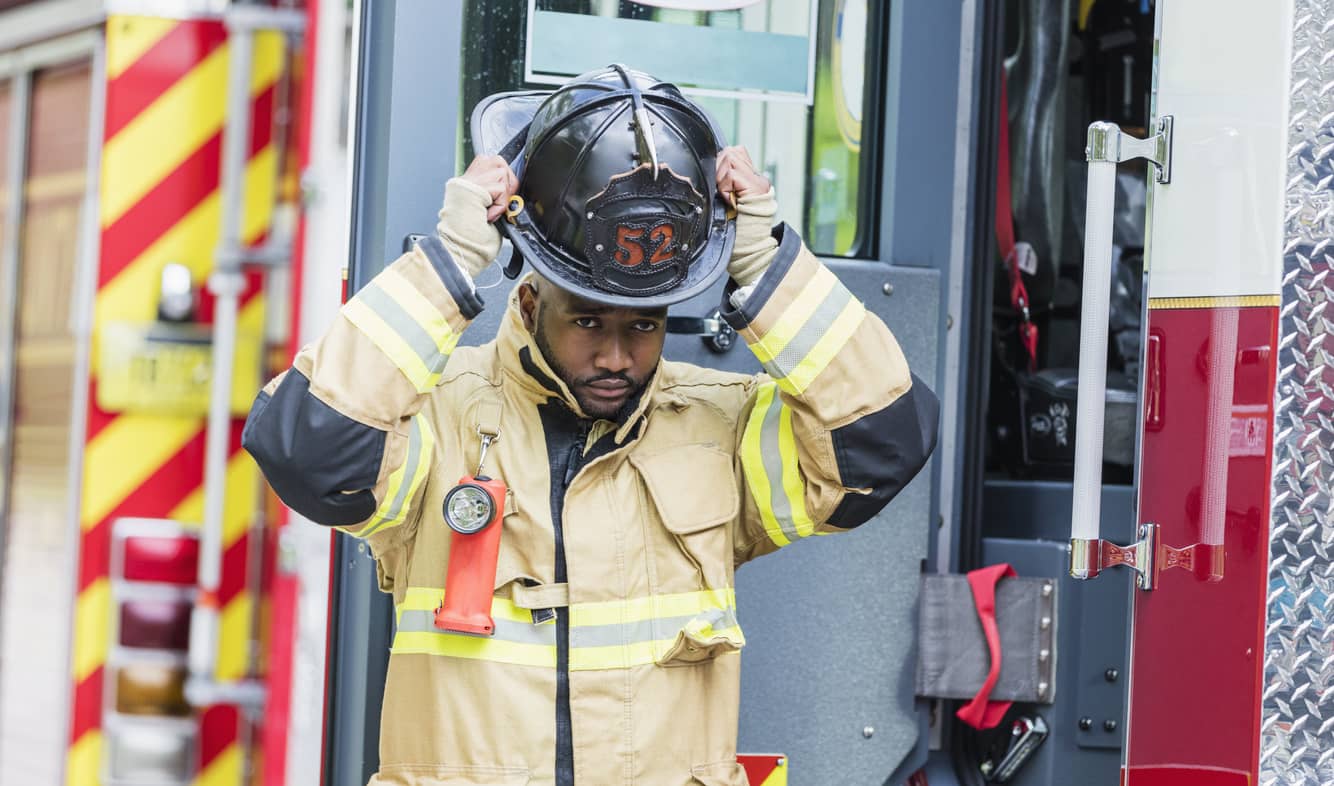 Volunteer Firefighters are estimated to make up 55% of all active firefighters. Though becoming a volunteer firefighter is no easy commitment, the rewards and benefits go beyond the betterment of oneself. From preventing fires, administering first aid, to search and rescue, volunteer firefighters contribute to the overall safety of their communities. What's more, volunteer firefighters acquire the comradery of a second family and gain access to retirement programs and tax incentives. For your clients who are considering becoming volunteer firefighters, here is a list of critical steps they will need to complete.
Step #1: Determine if Becoming a Volunteer Firefighter is Right for You
As mentioned earlier, although work as a volunteer firefighter is rewarding, it can be equal parts demanding. Before your clients pursue their desire any further, have them ask themselves if they are ready for a sporadic and punctuated lifestyle. Is their mental health robust enough for an increase in stress and anxiety? Additionally, do they feel an aspiration to give back to their community? If yes, then they are ready for the next step.
Step #2: Contact Your Local Fire Department
Your clients must reach out to their local fire department's fire chief or volunteer coordinator, as that is where they will be serving out of. By reaching out, they will be able to ask questions and learn more about the specifics of being a volunteer firefighter – especially regarding that particular station. Primarily, your clients need to find out if there are any open positions that they can fill.
Step #3: Apply and Complete the Screening Process
Even before applying, one must meet the general requirements.
Be at least 18 years of age
Have a high school diploma or GED
Pass a background check
Have a valid driver's license
After fulfilling the general requirements, your client will have an interview with their local fire station. Interviews will vary depending on the department's level of need and their own set of rules and requirements. Then, it's onto the screening process which includes a physical and medical examination.
Step #4: Training
Volunteer firefighters must complete many stressful and skill-specific tasks daily. New volunteers will undergo training to ensure that they can carry out everything that the position entails. Training will also continue as new practices, procedures, and information emerges. Once training is complete, your client is now a volunteer firefighter!
Of course, this vocation is not without its risks. Be sure to encourage your client to go through a comprehensive insurance plan with you.
 About Provident Insurance Programs
With roots dating back to 1902, Provident Insurance Programs is a program administrator that serves paid and volunteer firefighters in addition to emergency medical responders with numerous custom-tailored insurance programs. We've also extended our expertise and experience to offer benefit plans and coverages to participant groups as well as Transportation Benefits. We are committed to continuing to provide superior customer service, and would be happy to speak with you to provide further information. Give us a call today at (855) 201-8880 to speak with one of our representatives.